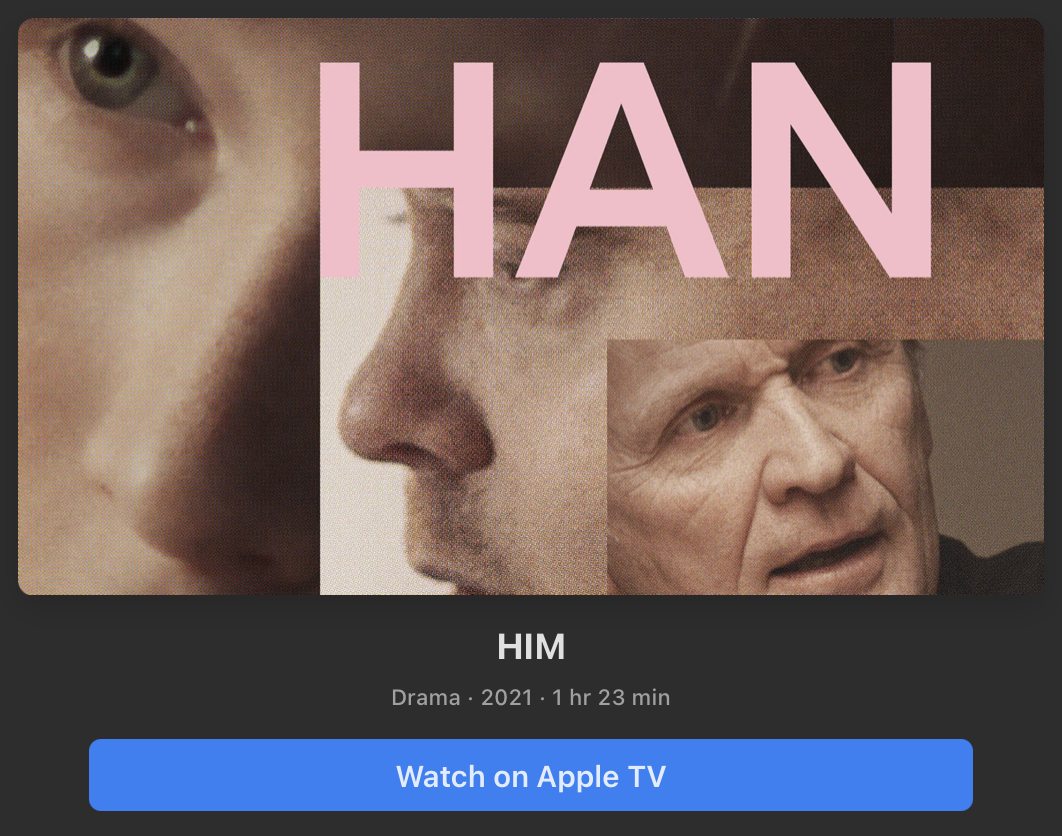 Under den tragikomiske overflaten dyrker "Han" - godt hjulpet av Erik Hedins musikk - en foruroligende undertone som gjør filmen stadig mørkere.
Adressavisen
Skuespillet er godt, og den inspirerende musikken, signert Erik Hedin, binder filmen sammen.
Aftenposten
Saxofon: Harald Lassen
Piano: Arthur Kai Piene
Kontrabass: Callum Hay Jennings
Cello: Ingvild Nesdal Sandnes
Fiolin: Bjarne Magnus Jensen
Regissør: Guro Bruusgaard
Komposisjon: Erik Hedin
Lydtekniker: Nils Wingerei
Lyddesign på filmen: Gunn Tove Grønsberg
'HIM is, for me, a film about male persons not finding their place in contemporary society. I wanted the music to be a bit odd, also striving with finding its place. But at the same time beautiful, with a catchy rhythm and a raw tone from acoustic instruments and synthesisers. I do find inspiration in the work of great minimalistic composers such as Arvo Pärt and Philip Glass, but also music technology acts like Nine Inch Nails and Depeche Mode.'
Erik Hedin, composer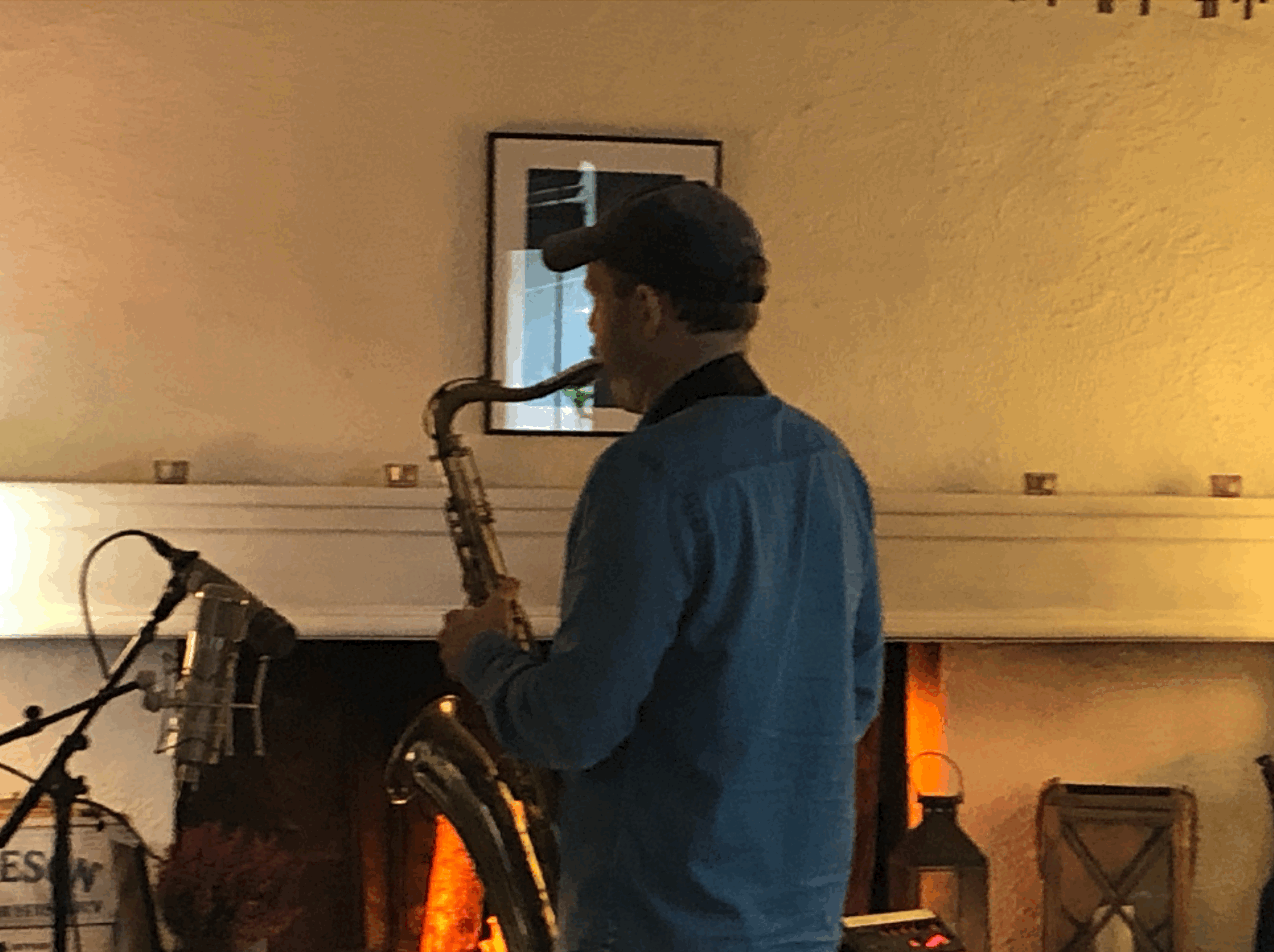 I always wanted to work with Erik Hedin after experiencing his music that struck me as extremely strong and emotional. Erik Hedin's music in HAN is an invaluable part of the film. The music complements and challenges the film's themes and builds up under the film's emotional subtext.It has been a fantastic collaboration with Hedin who has followed the project and worked in process with the music since we started editing the film. His work is both grasping the film's artistic expression as well as bringing in new elements through his bold use of rhythms, instruments and composition. This lifts the film up to something greater.
Guro Bruusgaard, director of HIM